I traded my CJ5

for a CBR 1000

that I then traded in on a
2005 Buell XB9SX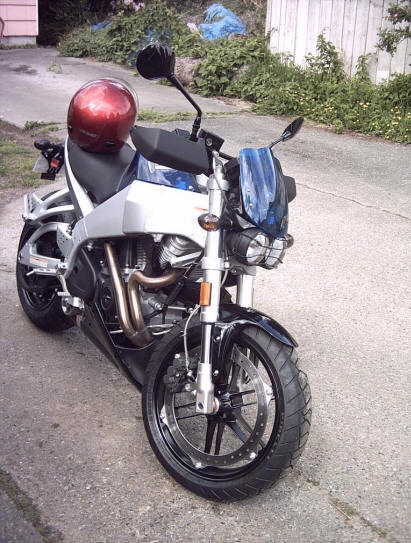 I now have 2,800 miles on it and have left it pretty much stock. Once I hit 5,000 miles I'll be adding some performance parts.
Well I was at 4,450 so I took it in for it's 5,000 mile service. I also had one of the race computers installed at the same time. I never got a chance to ride it after the work was done because it started snowing over here. So this winter I got the itch and started looking at bikes better suited for two up riding. Karrlie will be 5 in May and I really want her to grow up enjoying things like motorcycle riding. So after a lot of soul searching and with a little help from some level minded friends I decided to get a new bike.
I just purchased a 2007 Harley Davidson FXSTB NightTrain.
So the main reason I bought this bike was for Karrlie to be able to ride with me.
So we got a couple of rides in this summer. She will ride more as she gets older.